Graduate students play an integral part in the department as teachers, mentors, research assistants, and graduate minors. The LLS graduate minor is open to all students on campus, regardless of major, and involves a minimum of 12 hours, which includes LLS 577 and 2 other graduate level courses. LLS 577 Perspectives in LLS is offered every other Fall semester. Graduate students serve as teaching assistants for LLS 100: Introduction to Latina/o Studies and other courses, such as, LLS 279: Mexican-American History. Students also have the opportunity to work closely with LLS faculty as research assistants. They also play a vital role in the department by serving on various LLS committees, such as the programming and curriculum committee, and presenting their research through the LLS Workshop Series.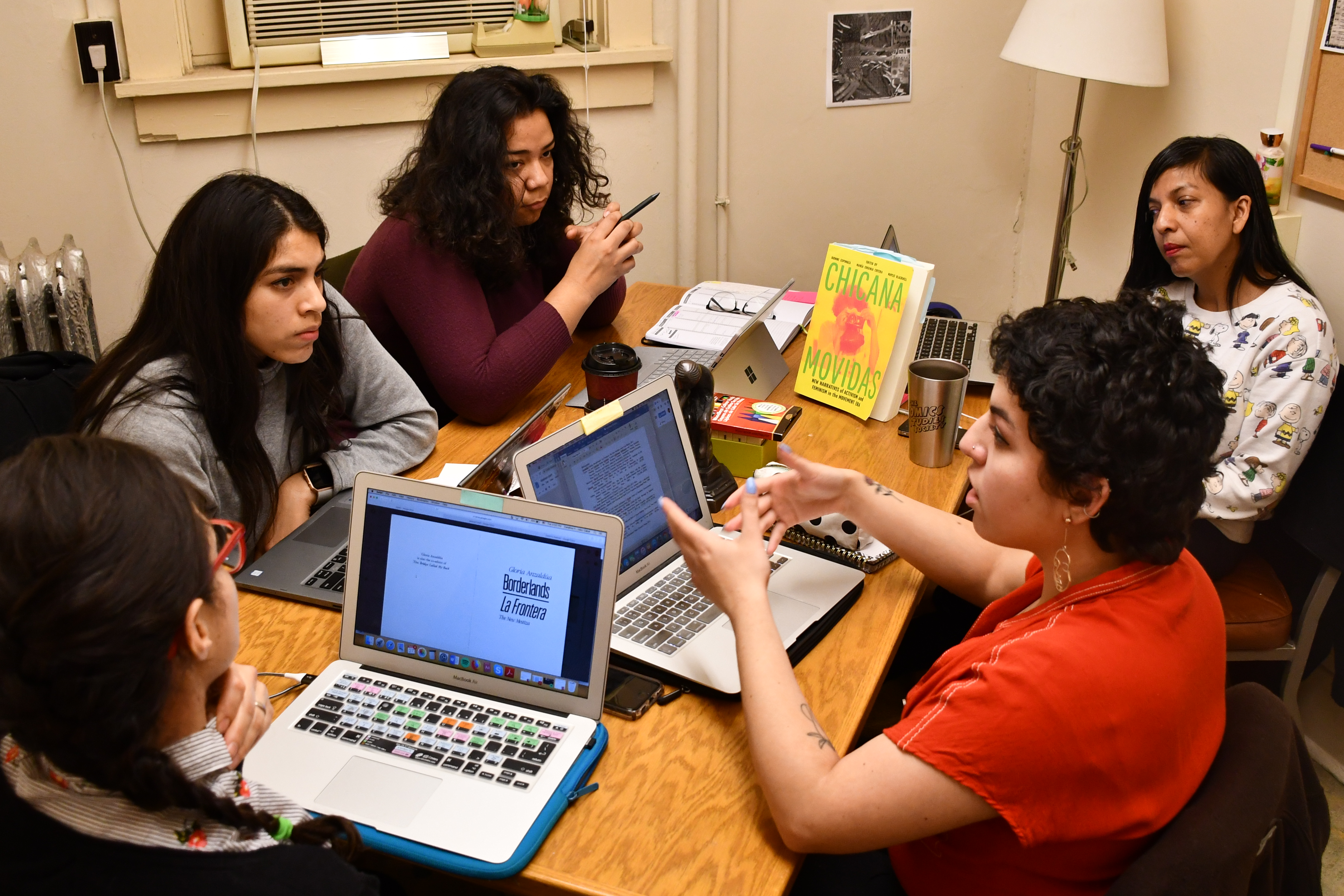 Many of our graduate students serve as mentors to our undergraduate students, participating in programs, such as the LLS Major Symposium and hosting workshops on applying to graduate school. Their guidance is invaluable to undergraduate students, especially those who plan to pursue graduate studies.
Graduate students have found an intellectual home away from home in LLS. Students create study groups that sustain them intellectually and personally.