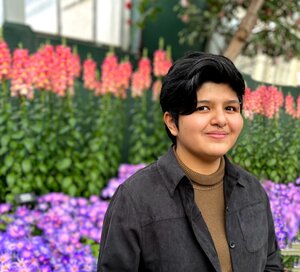 The Latinx/a/o Studies Department, that I once knew was revolutionary at the minimum and the reason for that was their mighty tenderness and willingness to support students at the student's convenience. They (Alicia Rodriquez, dear Laura, Professor Sandra Ruiz, and Professor Lisa Cacho) deeply believed in our success by any means necessary.
While organizing around Affordable Housing to working within the Cook County Forest Preserves, I have heard organizations speak to centering the most affected, but contrary to this belief many people/organizations misplace this understanding and struggle to fulfill its meaning–not the individuals mentioned above. The Latinx/a/o Studies Department of 2010-2015 deeply and effortlessly centered the needs of the community/students.
Through experiencing them, I carry with me, tenderness and mightiness because of that I have chosen to surround myself with the Chicago BIPOC urban agriculture community tending to gardens and growing food with and for the community. They too deeply act in the interest of the community and at the communities' convenience.