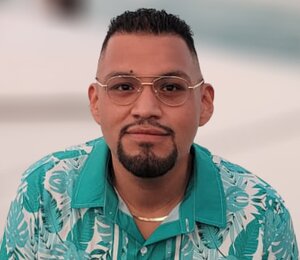 Being a first-generation college student, I remember electing Latina/Latino Studies 100 as one of my initial courses during my first fall semester at the University of Illinois. I was so enthralled by what I was learning. The history of the Latino/Latina population in the United States. Subjects and topics that were never discussed in my elementary and high school history classes. The history of "mi gente." I was so fascinated that I chose Latino/Latina Studies as my second major to go along with my History major.
I became an elementary school teacher in the South side of Chicago and took the history which I learned as an undergraduate to teach my students about the plight and struggle of the Latino men and women before them. I wanted them to be aware of the history of the Latino population in the United States at an earlier age than I had been when I first took LLS 100. I used the academic skills I learned while receiving my undergraduate degree to further my learning and obtain a master's degree in Education from Dominican University. I taught for eight years in Chicago Public Schools working with various grade levels.
Now I continue to work in the education field, but as an Instructional Technologist at Northwestern University's School of Professional Studies. I plan and create media and technology within its undergraduate and graduate online degree programs, taking the analytical and research skills learned from my years as a Latino/Latina Studies major to find the best educational technologies for instructional use within an online setting.
I look back fondly at my years as an undergraduate LLS major and have nothing but positive experiences with the department faculty. I am still in contact and have relationships with several of my Latino/Latina Studies professors today. Working towards a major in Latino/Latina Studies provided me an exceptional education and a solid foundation for a career in education.