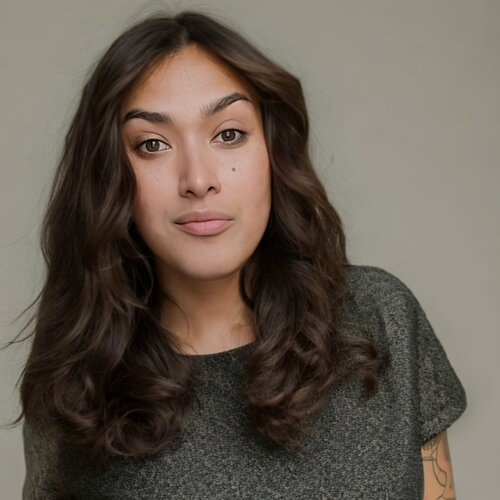 Contact Information
4129 FLB
707 South Mathews Ave.
Urbana, IL 61801


Biography
Xiomara Verenice Cervantes-Gómez is Assistant Professor of Spanish and Portuguese in Latin American Literatures and Cultures and affiliated faculty in the Center for Latin American and Caribbean Studies, Gender and Women's Studies, Latina/Latino Studies, Religion, the Unit for Criticism and Interpretive Theory. As a transdisciplinary queer and performance theorist, she researches and writes in the interstices between Latin American and U.S. Latinx cultural studies, continental philosophy, performance studies, queer theory, and contemporary literature. Cervantes-Gómez received her Ph.D. in Spanish and Latin American Studies in the Comparative Studies in Literature and Culture Doctoral Program at the University of Southern California. She also holds a Masters in Theological Studies (M.T.S.) in Religions of the Americas from Harvard Divinity School and a B.A. from the University of California, Riverside. Cervantes-Gómez currently serves on the editorial board of Women & Language and has recently served as co-chair of the Latin American Studies Association (LASA) Sexualities Section.
Research Interests
20th and 21st-Century Latin American Literature and Culture
Modern Mexican Literary and Visual Cultures
U.S. Latina/o/x Literature and Culture
Queer Theory, Feminist Theory, and Gender and Sexuality Studies
Performance Studies
Critical Race Theory and Postcolonialism
Continental Philosophy and Critical Theory
Research Description
Cervantes-Gómez's research focuses on issues and contentions of embodiment, sexuality, and performance in contemporary Latin American and U.S. Latinx visual art and literature. Her first book, Pasivo: Exposure and Queer Mexicanness at the Bottom, examines the performance and representations of sex and death, from mid-century nationalist narratives to contemporary queer performance art to adult film, as embodied practices that gesture toward ideas of nationalism, state violence, and sexual politics in contemporary Mexican and Latinx cultural production. Her article "Paz's Pasivo: Thinking Mexicanness from the Bottom" is the 2021 Winner of the Premio Sylvia Molloy for Best Article in the Humanities, presented by the Latin American Studies Association Sexualities Studies Section.
In concert with her work on critical race theory, affect, and performance studies, Cervantes-Gómez is also working on two books: Thinking for Trans of Color Negativity and Latin Remixed: A Queer of Color Mixtape for the End of the World.  This ongoing work examines the aesthetic of performance, sexuality, and race in the contemporary Hemispheric Americas.
Cervantes-Gómez's essays, contributing chapters, and book reviews have been published or forthcoming in Journal of Spanish Cultural Studies, Aztlán: A Journal of Chicano Studies, Men and Masculinities, Chasquí: Revista de literatura latinoamericana, ASAP/Journal, Journal of Latin American Cultural Studies, Journal of Visual Culture, and the Routledge Handbook for Material Religion.
Education
Ph.D., University of Southern California
M.A., University of Southern California
M.T.S., Harvard University
B.A., University of California, Riverside
Courses Taught
SPAN 254. Introduction to Cultural Analysis
SPAN 326. Sex and Power in the Latin American Aesthetic Imaginary
SPAN/LLS 246. From Deviants to Divas: Performance and Storytelling in Latinx Popular Culture
SPAN 535. The Politics of Pleasure: Latin America Queered, Exposed, and Affected
SPAN 324. Latin American Religion, Myths, and Rituals: Then and Now
SPAN 572. Theory and Literary Criticism
Additional Campus Affiliations
Assistant Professor, Spanish and Portuguese
Assistant Professor, Gender and Women's Studies
Assistant Professor, Unit for Criticism and Interpretive Theory
Assistant Professor, Lemann Center for Brazilian Studies
Assistant Professor, Center for Latin American and Caribbean Studies

Recent Publications
Cervantes-Gómez, X. V. (Accepted/In press). Bottoms Up: Queer Mexicanness and Latinx Performance. NYU Press.
Cervantes-Gómez, X. V. (2023). Mesoamerican Nightlife and the Queer Materialities of Religion. In P. T. Arab, J. Scheper Hughes, & S. B. Rodríguez-Plate (Eds.), The Routledge Handbook of Material Religion (Routledge Handbooks in Religion). Routledge. https://doi.org/10.4324/9781351176231-7
Cervantes-Gómez, X. V. (2023). Queer Theory. In C. Soto van der Plas, & L. R. Buckwalter Cunningham (Eds.), Latino Literature: An Encyclopedia for Students ABC-CLIO.
Cervantes-Gómez, X. V. (2021). Lechedevirgen Trimegisto's Inferno Varieté, Queer Mexicanness, and the Aesthetics of Risk. ASAP/Journal, 6(1), 95-122. https://doi.org/10.1353/asa.2021.0008
Cervantes-Gómez, X. V. (2021). Where Blackness dies: The aesthetics of a massacre and the violence of remembering. Journal of Visual Culture, 20(1), 25-47. https://doi.org/10.1177/1470412921999456