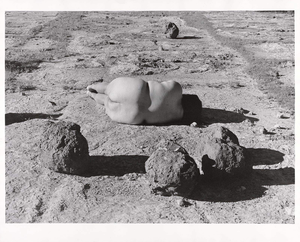 Focuses generally on the relation between power and the body. In western culture, the body is typically thought of as a natural, biological entity. However, as a number of social theorists have pointed out, the body can never be reduced to mere biology. It is also always a product of culture and therefore necessarily implicated in relations of dominance and subordination. Using this framework, the class is specifically concerned with how raced, gendered, and sexed bodies have been imagined in US culture (as abnormal, diseased, criminal, etc.) and with how such bodies have been rendered objects of surveillance, discipline, and regulation.
      Monday & Wednesday 9:00-10:20
      Instructor: Nic Flores
      Same as SOC 387
image: Aguilar, Laura, and Tristan Bravinder. 2019. "35 Prints by Laura Aguilar, Photographer of Radical Vulnerability, Join the Getty Collection." The Iris: Behind the Scenes at the Getty (blog). September 26, 2019. http://blogs.getty.edu/iris/35-prints-by-laura-aguilar-photographer-of-radical-vulnerability-join-the-getty-collection/.